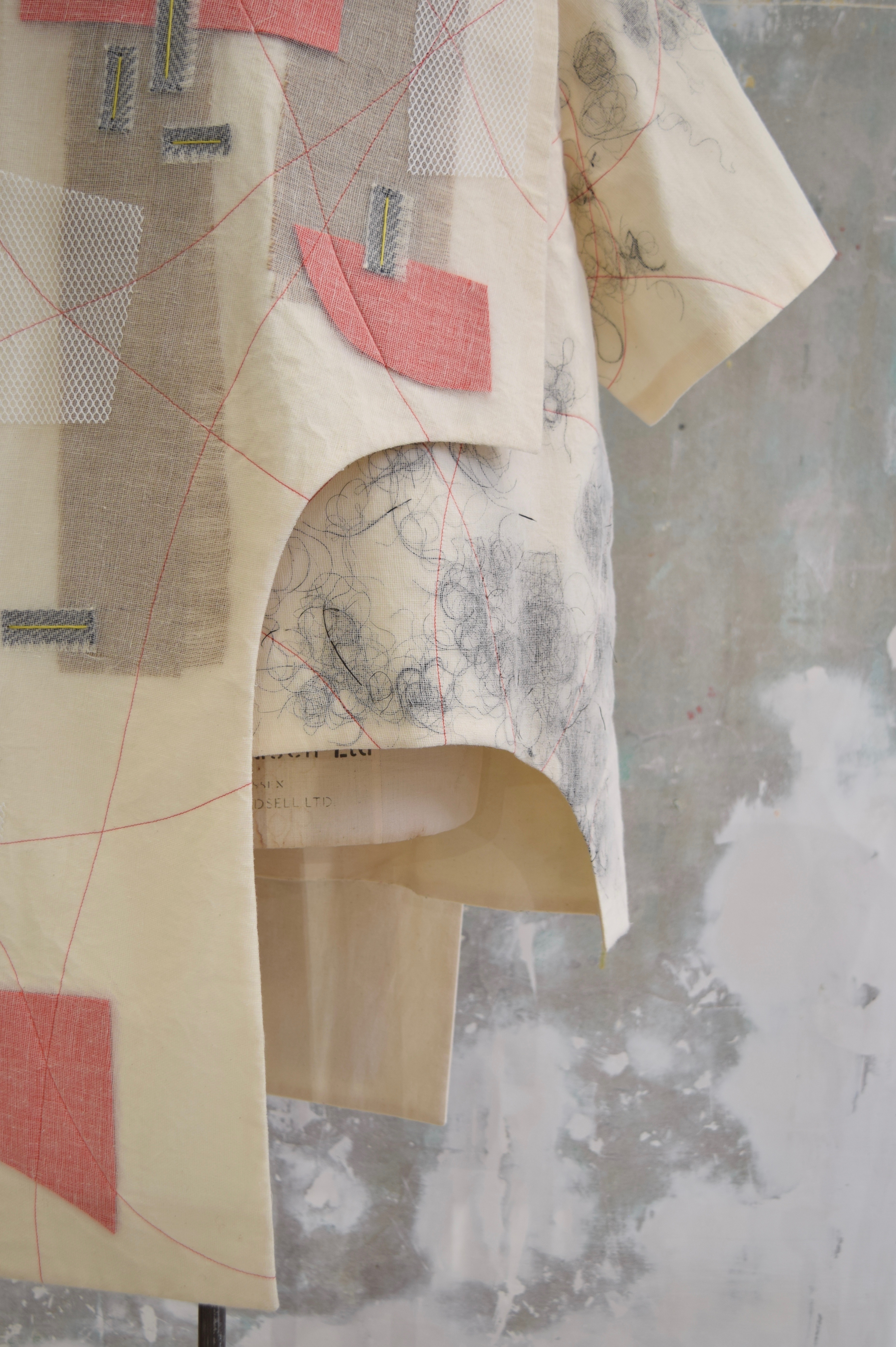 Beneath The Surface, Part Two

Beneath the Surface Part Two was the second phase of the project exploring the theme of materials otherwise overlooked with a focus on the art of upholstery to create a five-piece outerwear collection. Shapes in the collection were inspired by iconic interior decor and furniture by designers and architects such as Frank Lloyd Wright, Joe Colombo and Roger Tallon.
Materials
Wool Underlay, Copper Wire, Jute Rope, Cotton Thread, Upholstery Webbing
Date of Production
September 2018
The architecture firm
Squire and Partners
hosted Studio Isabel Fletcher for the 2017 London Design Festival in line with their
UNDER/EXPOSED
series.
The Studio's aim was to encourage people to build a connection with the clothing they wear on their bodies, and furniture they have in their homes, through increasing their awareness of the craftsmanship involved in making these objects.
This included tactile hangings, drawings, objects and film. This immersive experience was fun for the viewer, while increasing their appreciation of craft.

The aesthetic of the collection and installation celebrated the UNDER/EXPOSED theme and appeal of Squire and Partners' new office, The Department Store in Brixton.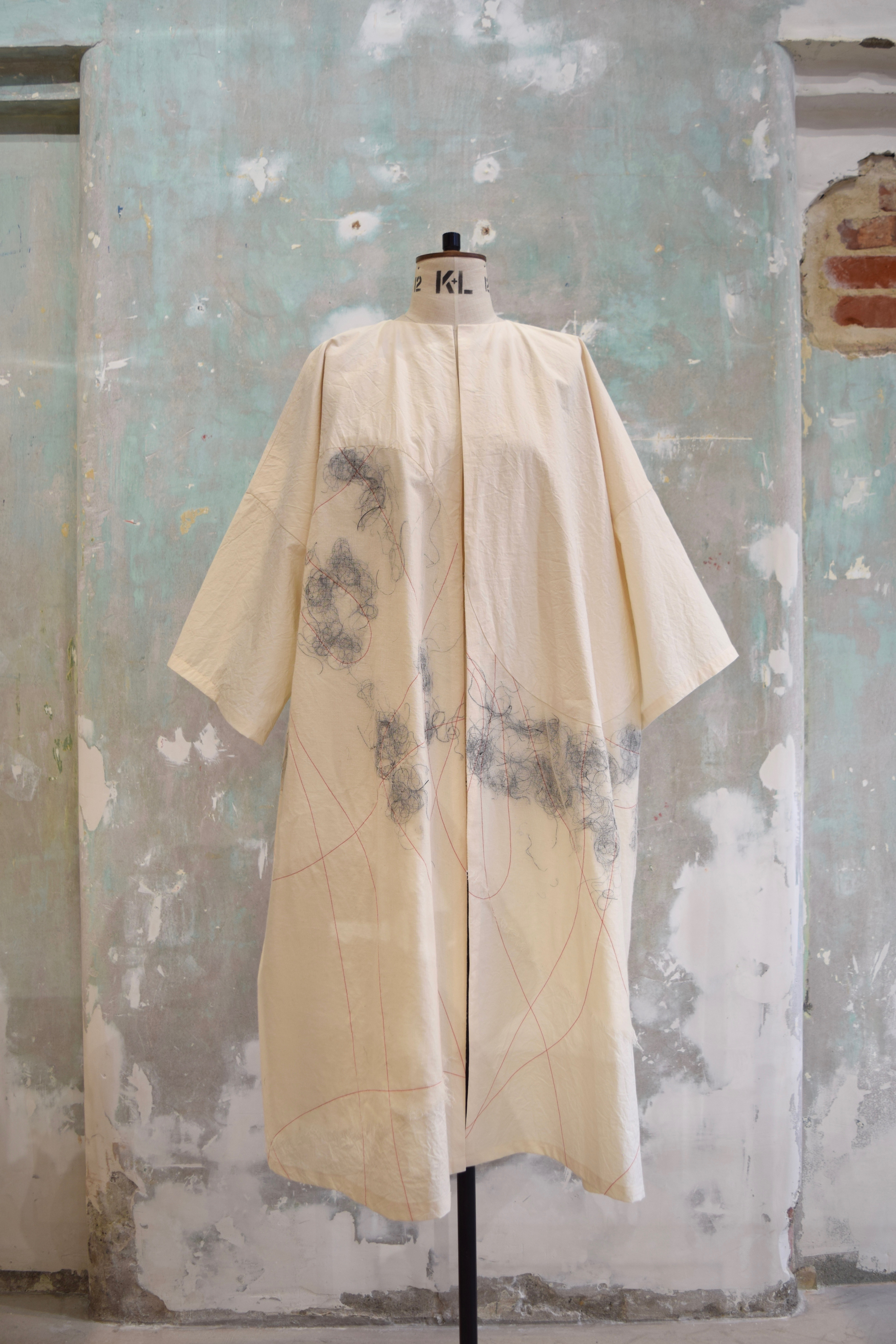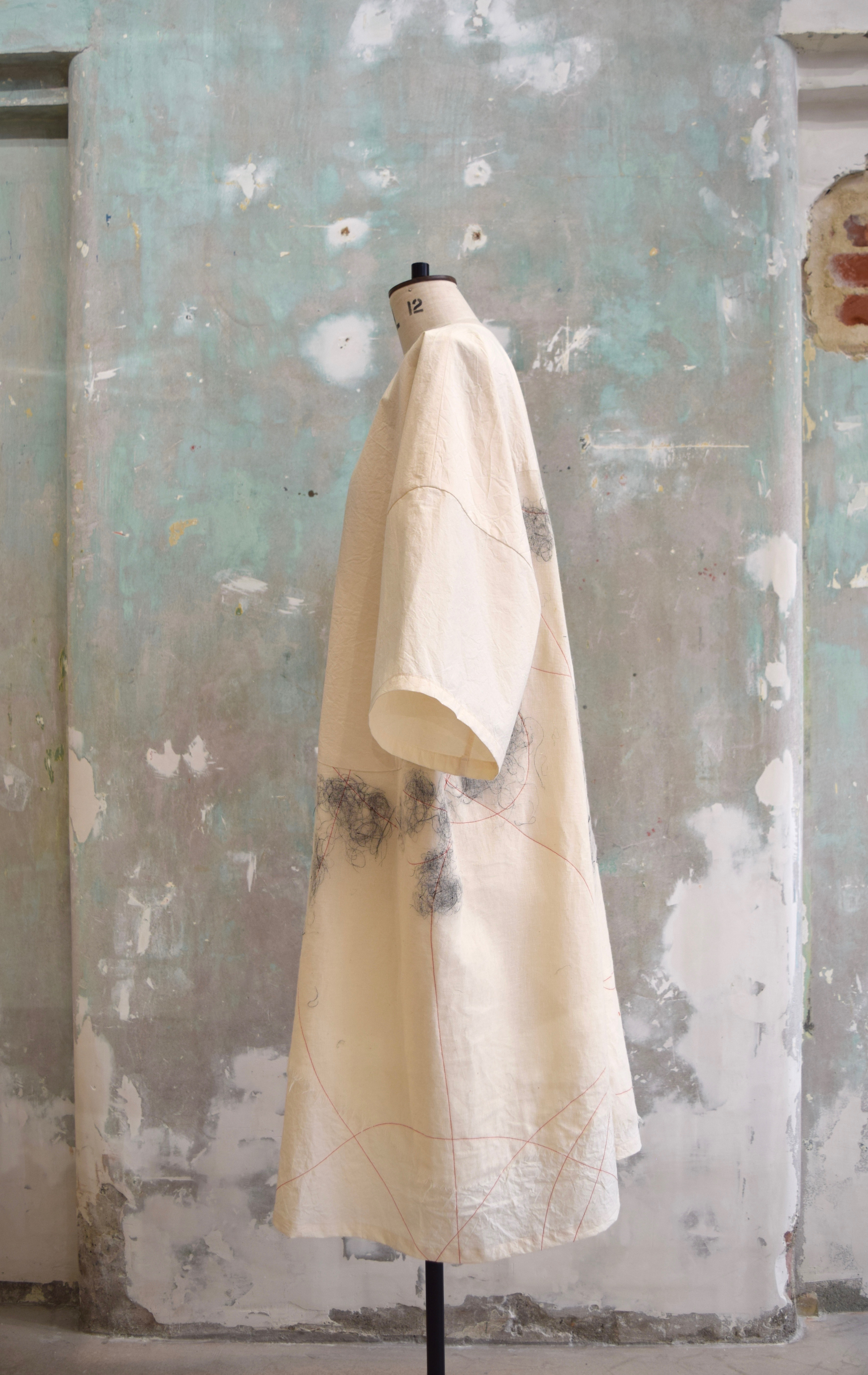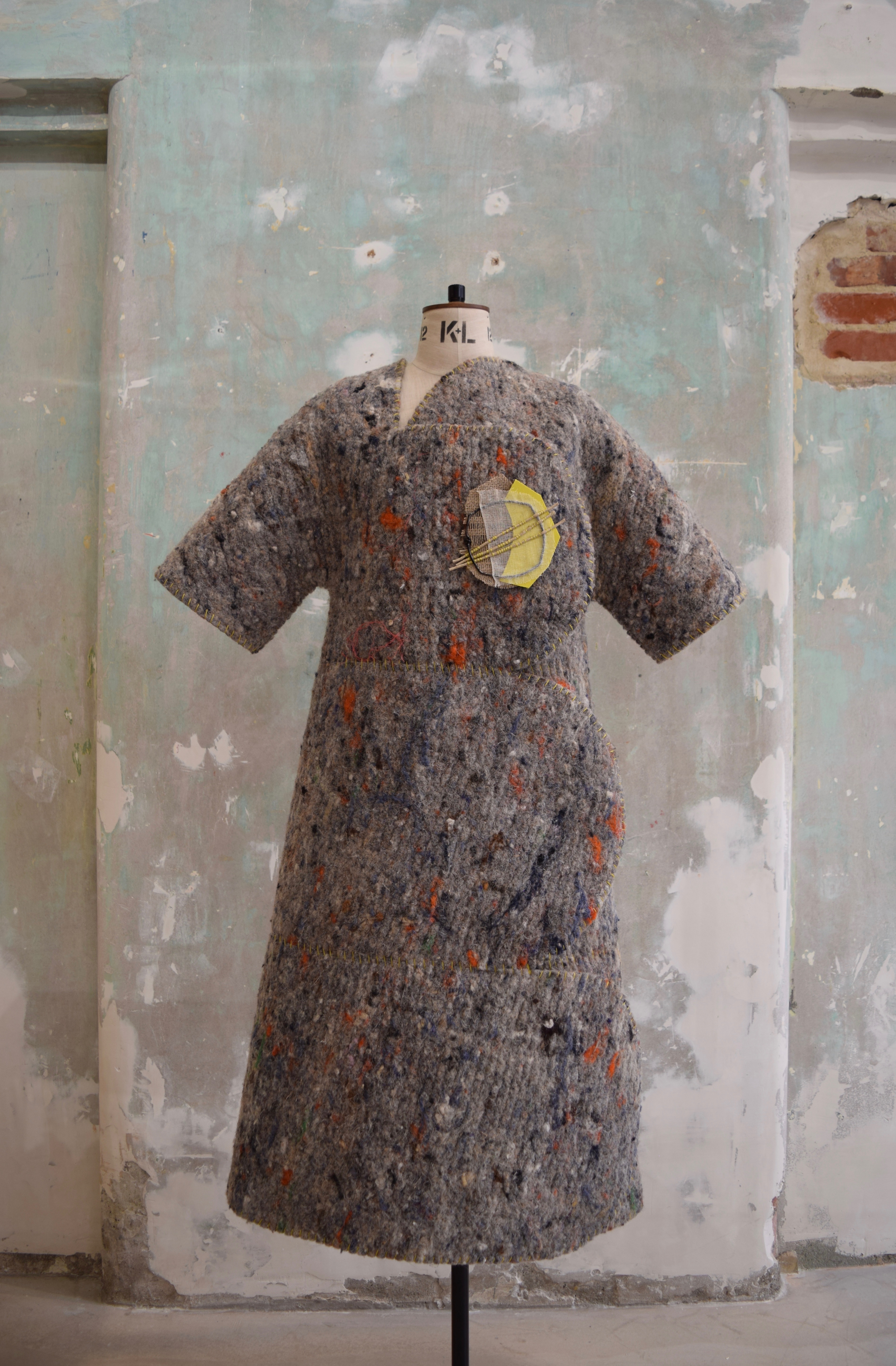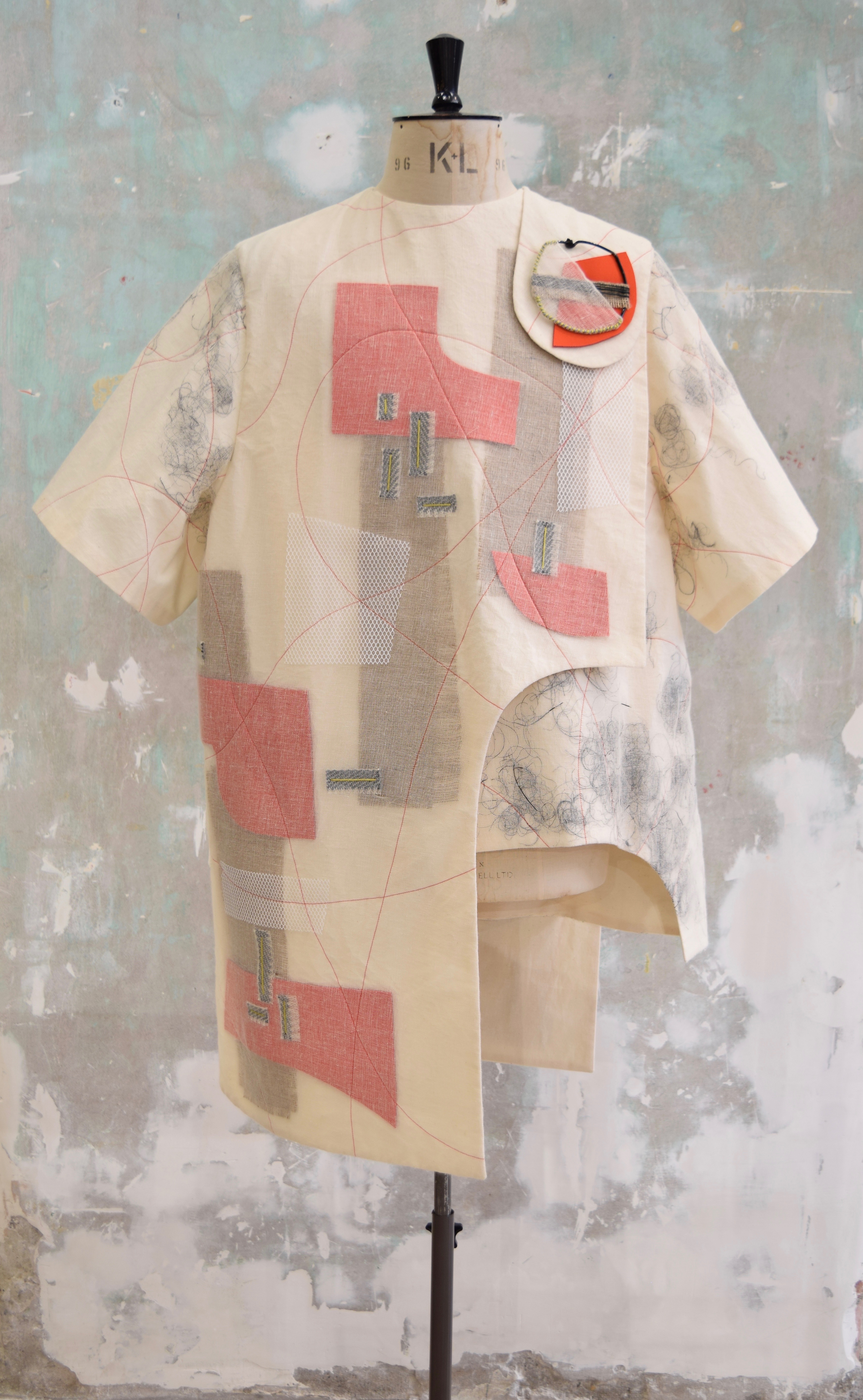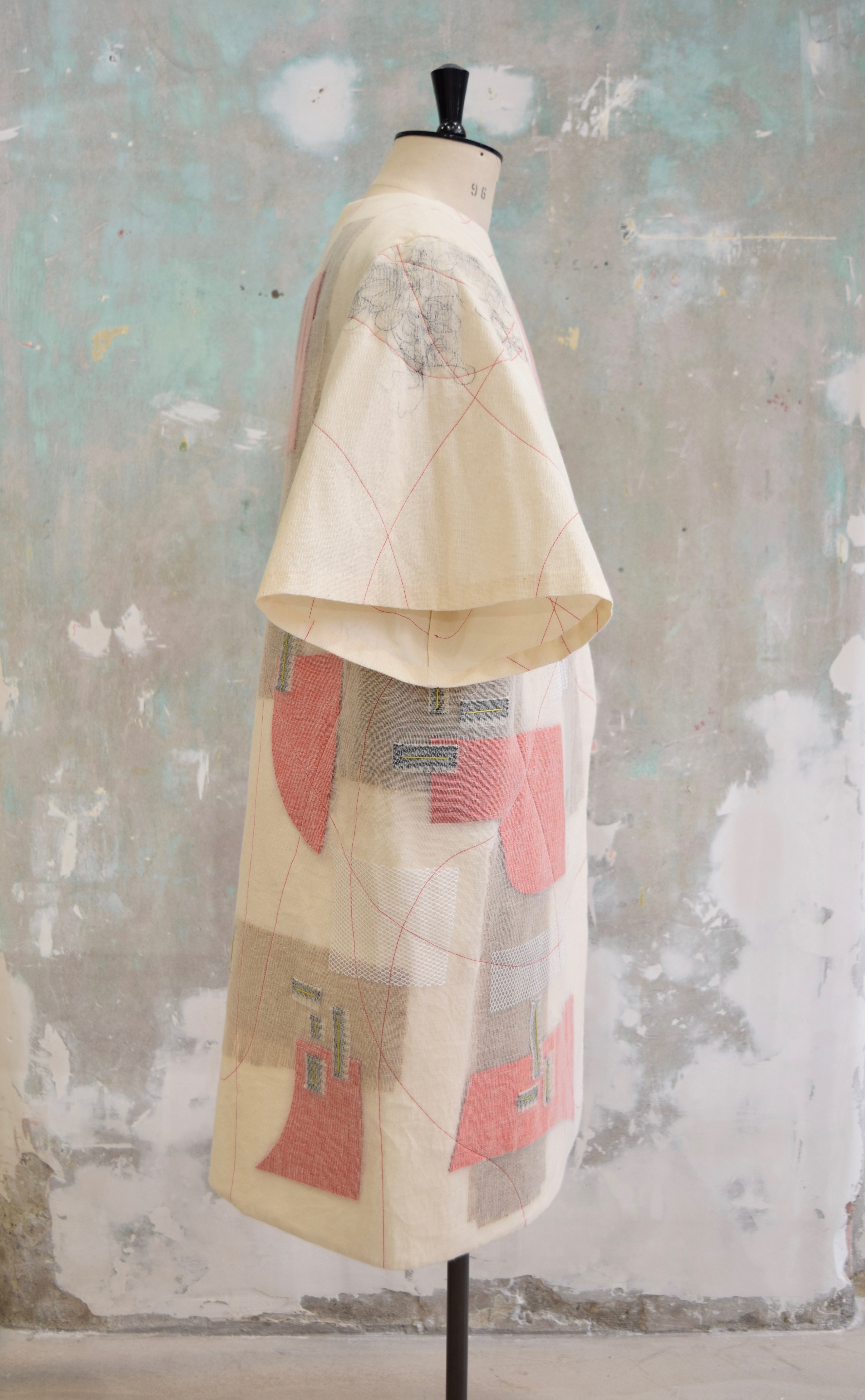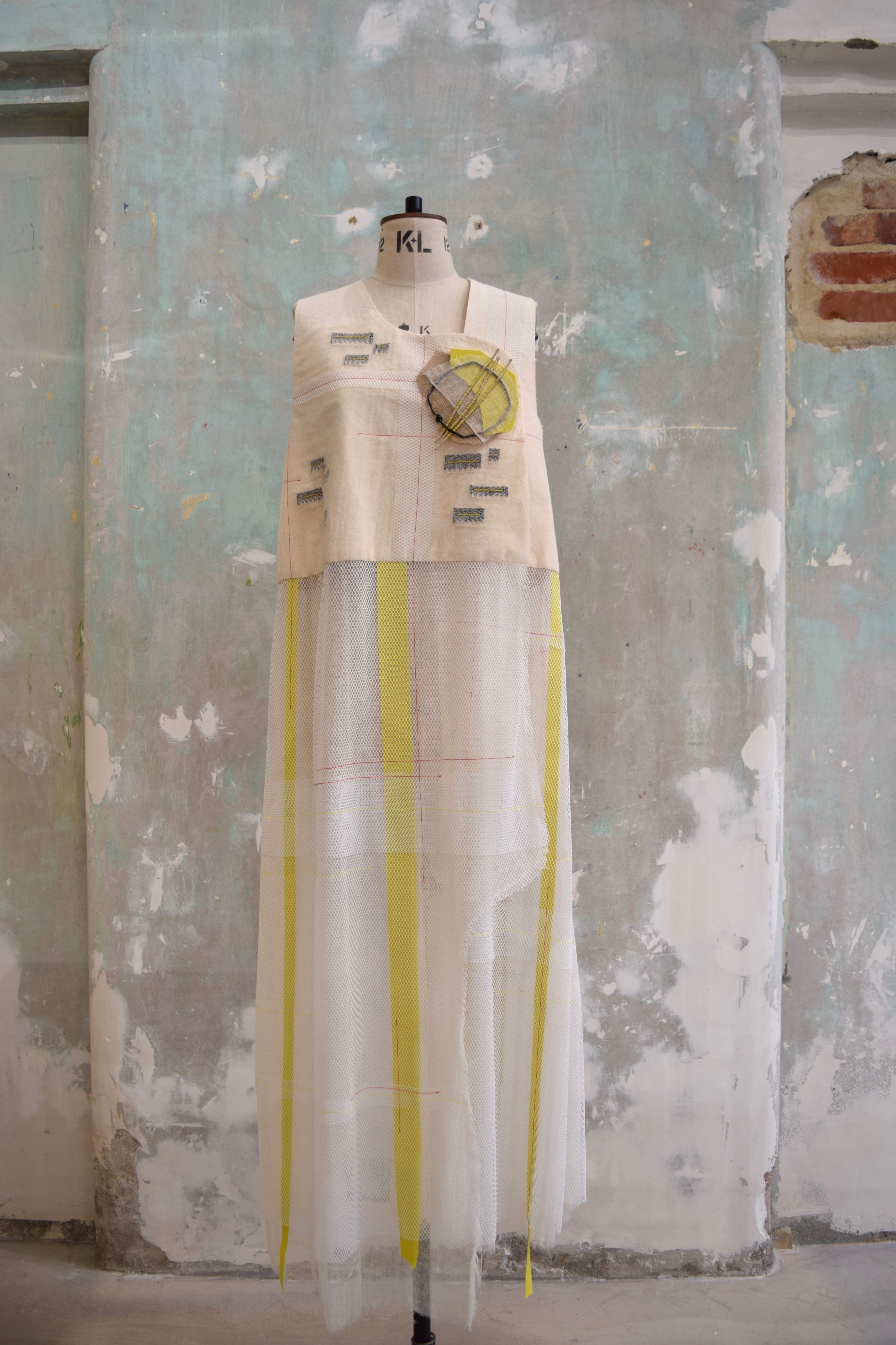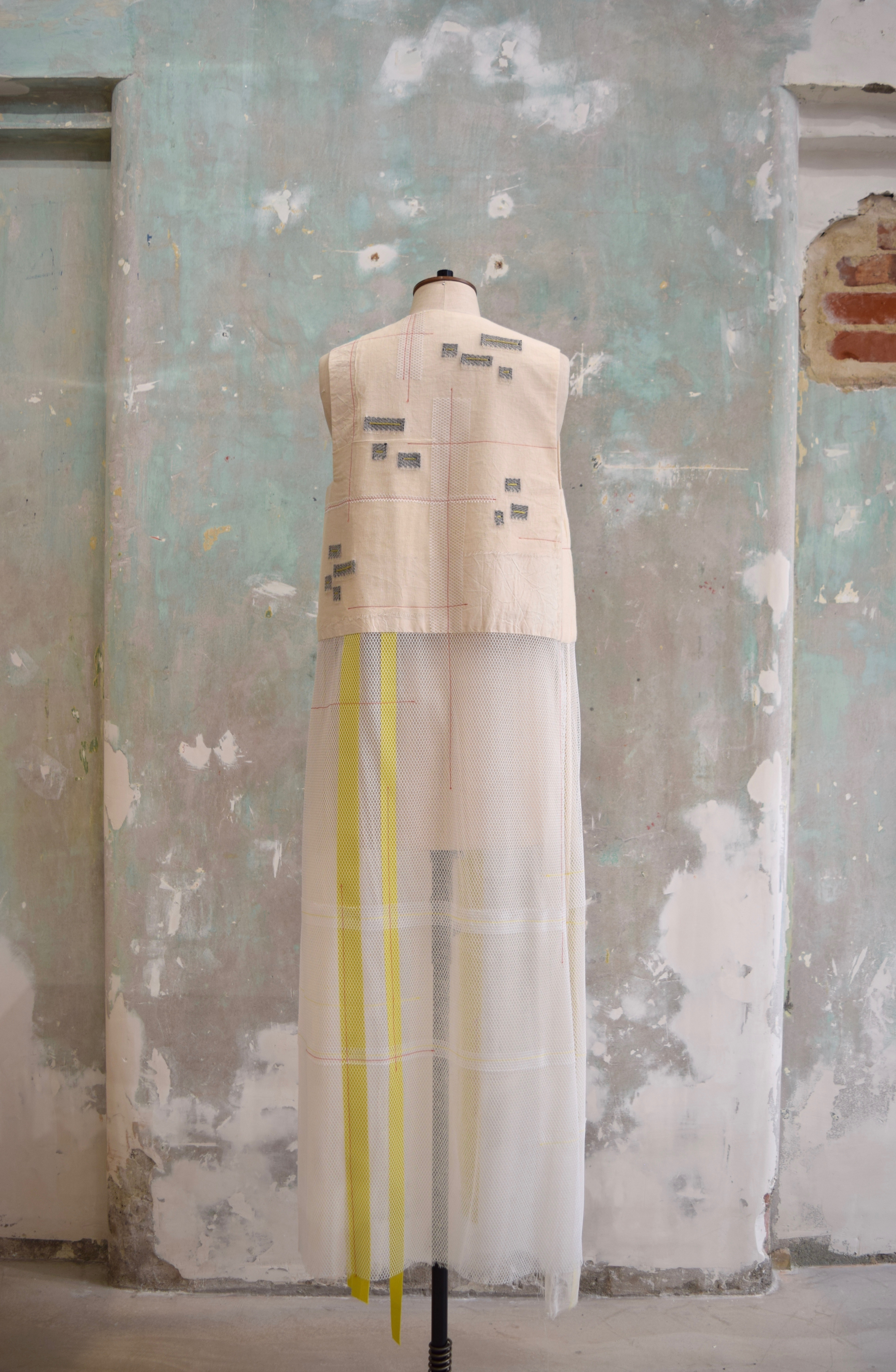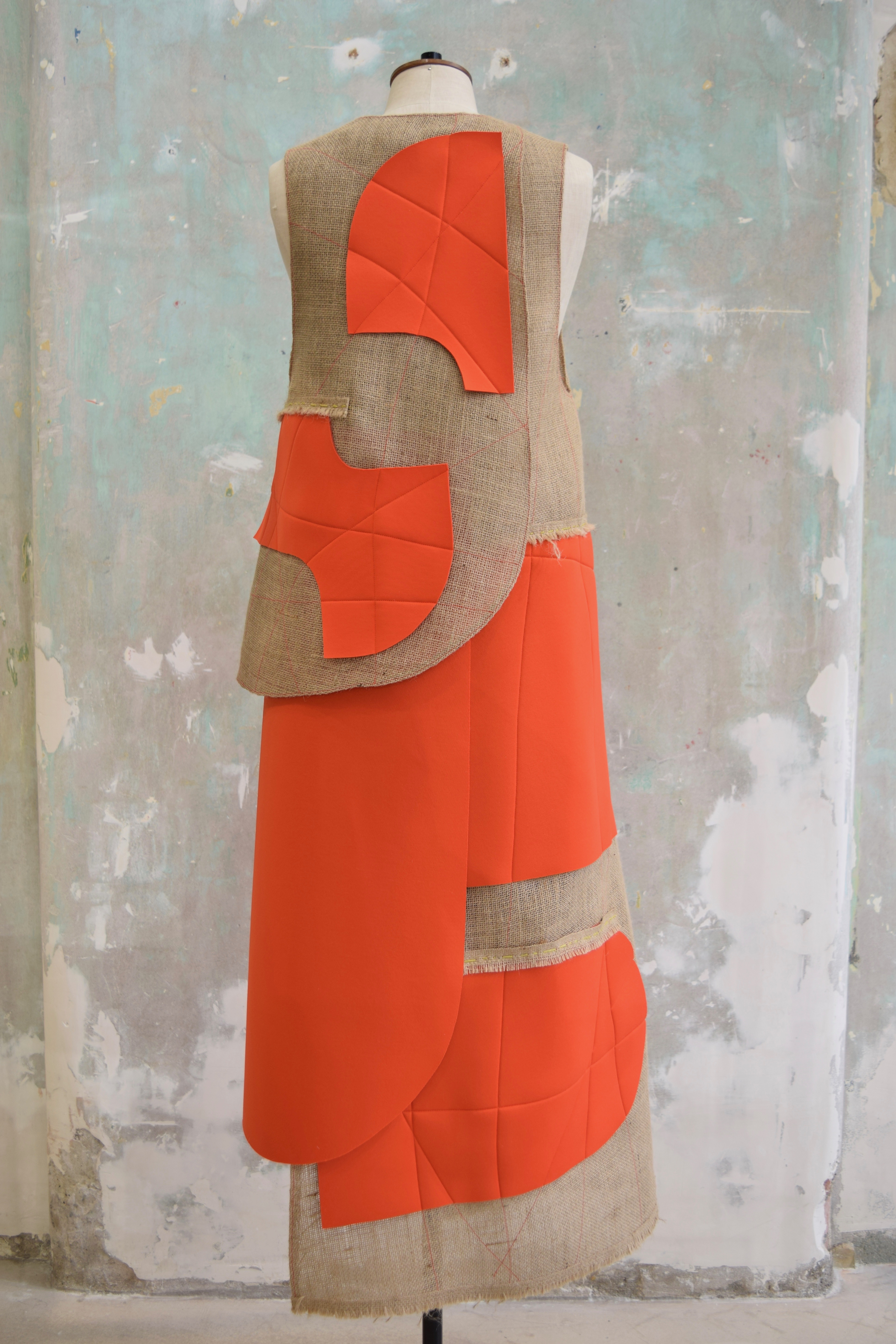 The Installation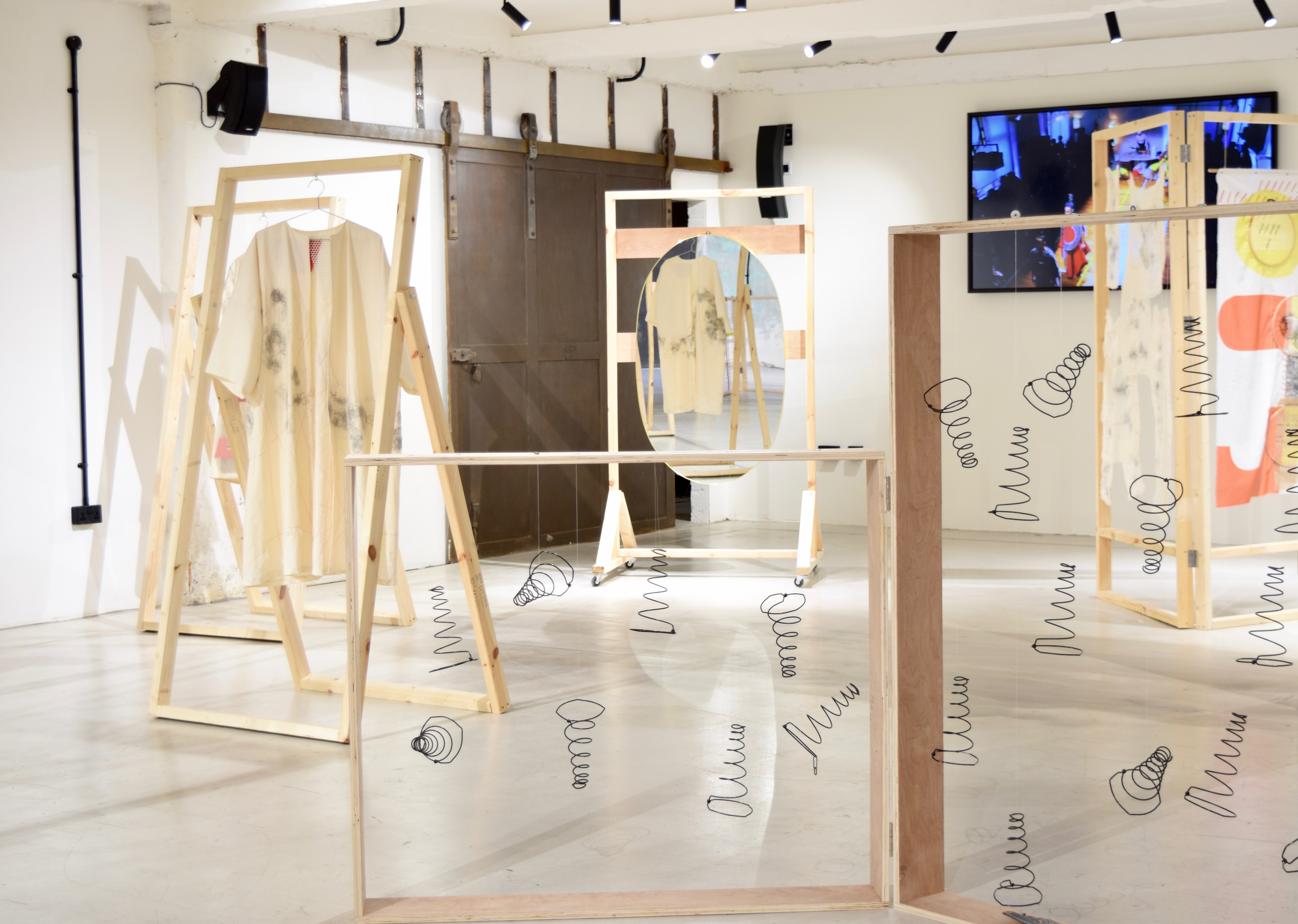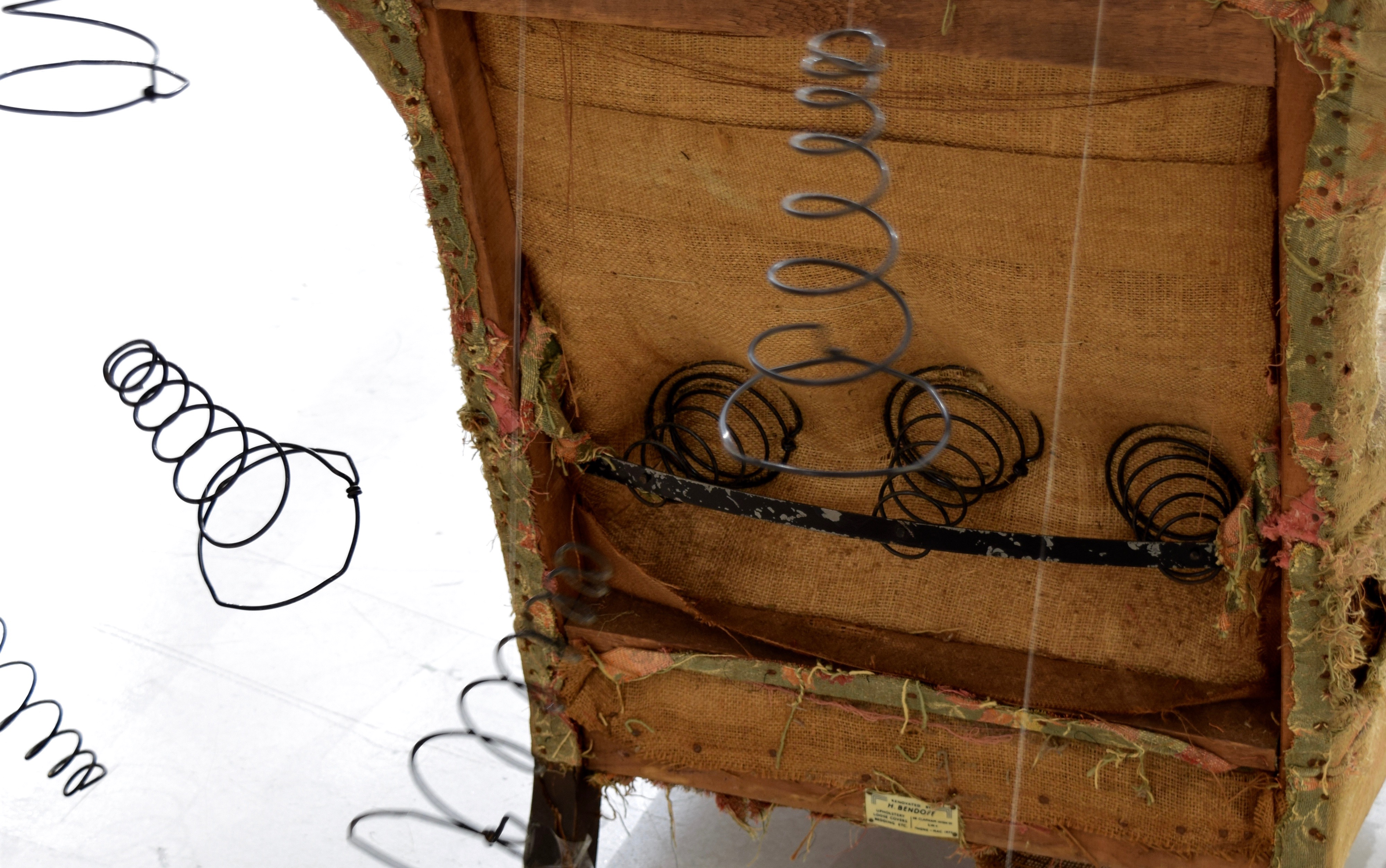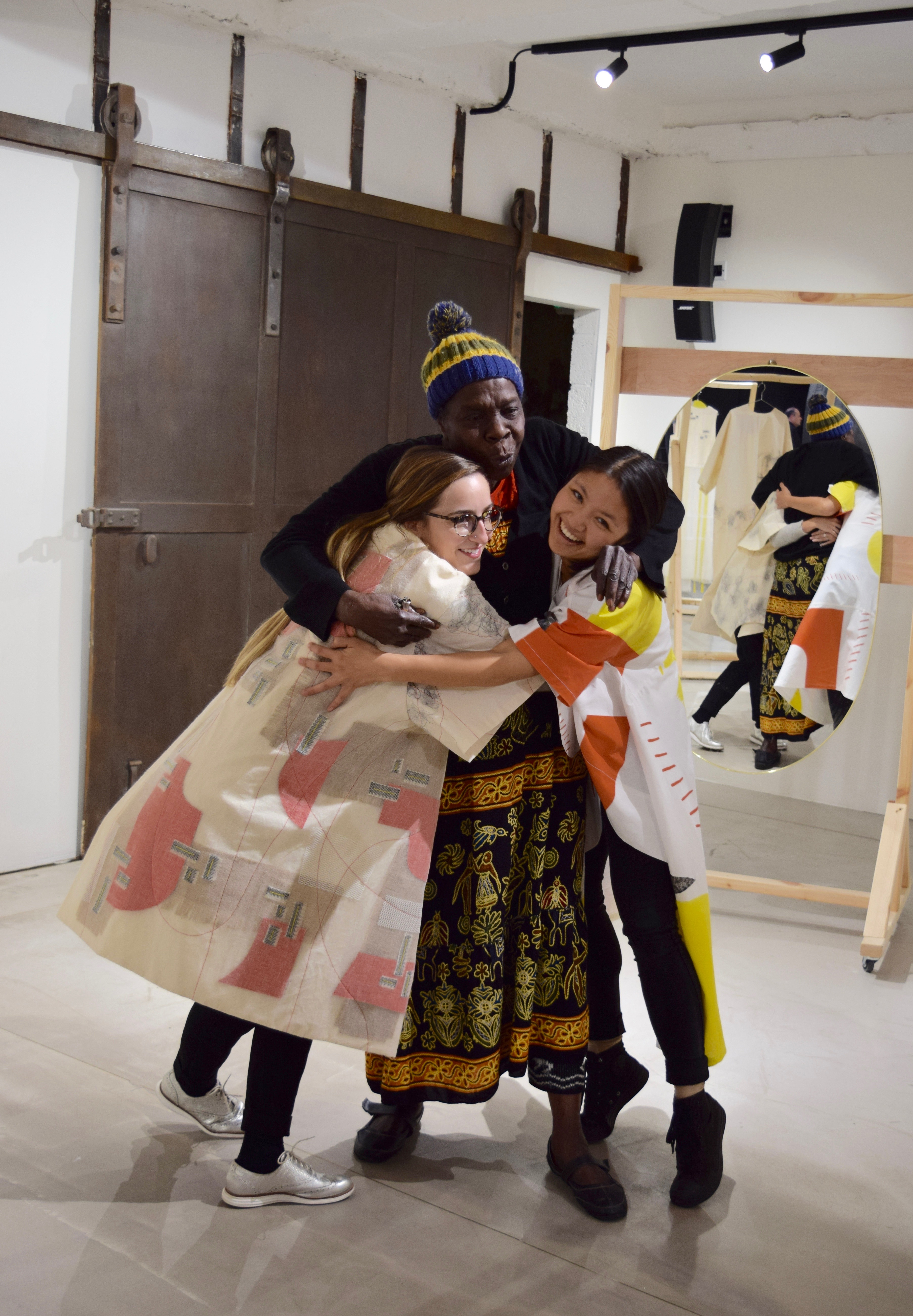 Beneath the Surface One
For this project Studio Isabel Fletcher used recycled wool carpet underlay as the basis of the collection. Working with this fabric follows the theme of using interior materials designed to be hidden from view and showcasing them as beautiful materials in their own right. Using interior materials and exploring the possibility of what can be achieved brings with it many challenges and difficulties. Yet through the process of thorough experimentation, the Studio was able to see what this new material's capabilities were and how they were able to manipulate it and work with it to create a unique collection that is true to it's design handwriting.
Not only did the Studio use a material more commonly associated with interior spaces, but also sourced inspiration for the collection from iconic pieces of furniture by designers and architects; Frank Lloyd Wright, Joe Colombo and Roger Tallon.
The collection was presented as a dance performance to show that despite being a conceptual collection, all the clothing was still truly 'wearable'. The dynamic interaction between the dancers and the clothing brought the clothing to life and this vibrant way of presenting clothing will always be integral to my work.
Read the Press Release
here
.
Materials
Wool Underlay, Neoprene, Cotton, Bed Springs, Nylon Mesh.
Date of Production
April 2018