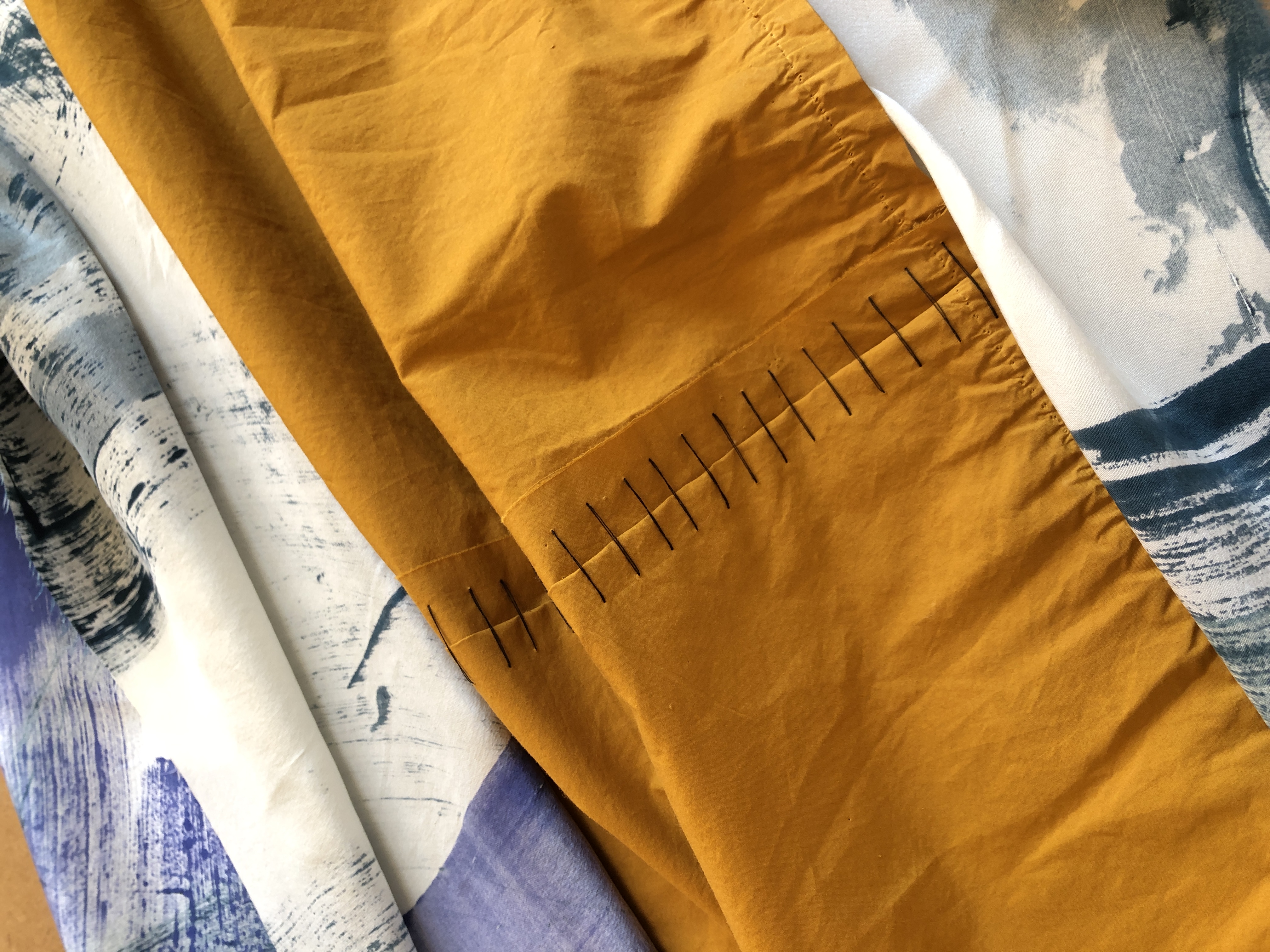 TOAST x Eternally Yours
Bringing together everything from textiles and ceramics to furniture,
Eternally Yours
(an exhibition at Somerset House) reflected upon the hope and healing which can be found in the memories and stories that everyday objects hold in our lives. Celebrating the history and emotional value of the items we hold on to, rather than discard.
Commissioned by
TOAST
to make a piece for the exhibition, my artwork showcases the beauty in waste materials as the basis for repair. The starting point for the piece was working with a damaged TOAST dress and remnant fabrics, from which I identified details and motifs to explore through my own varied textile techniques and mark making. The piece exposes construction details in the form of seams and raw edges. 'Faulty' stitches are brought to the forefront through manipulations of thread tension. In addition to the TOAST fabrics, I incorporated silk offcuts and colour through vintage wool yarn, natural food-waste dyes and leftover screen-print paste. Allowing the waste materials to guide my process, the final composition of the piece was brought together through intuitive draping, stitching and assembling rather than working to a pre-determined design.
Materials

Hand painted TOAST offcuts, avocado-waste dyed offcuts, damaged TOAST dress.
Date of Production
May 2022